Orchard Landscapes Ltd - new northern HQ nr. Spalding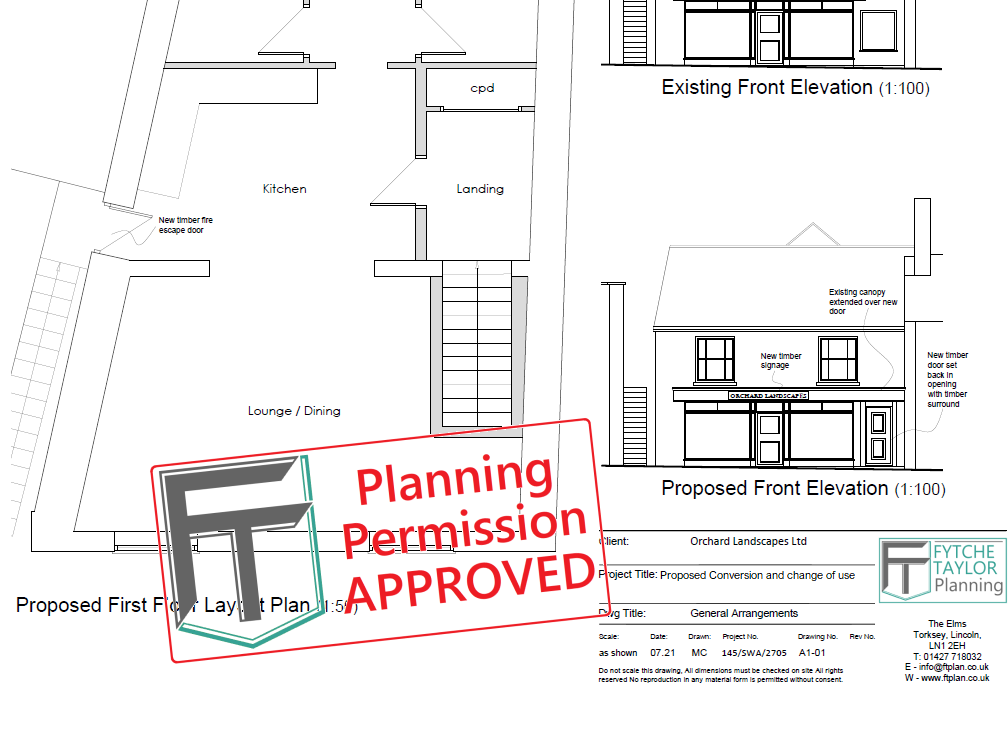 PLANNING APPROVED! NOVEMBER '21
Change of Use and Conversion - We've kicked off an incredibly busy November with approval for our clients Orchard Landscapes Ltd.
The Sussex-based firm used our full design and planning services for their new northern HQ near Spalding. With strong local support and zero objections, permission was granted in under 8 weeks!
The development will revive a prominent empty property in the heart of the conservation area and provide a combination of office space plus a separate private residential flat.
Planning services provided for this project included:
Full measured building survey and design package
Heritage Statement (Conservation Area and nearby Listed Buildings)
Planning Application prepared & Submitted
Planning Statement, Design & Access Statement
Liaison with Local Planning Authority to the point of approval