From Fytche-Taylor Planning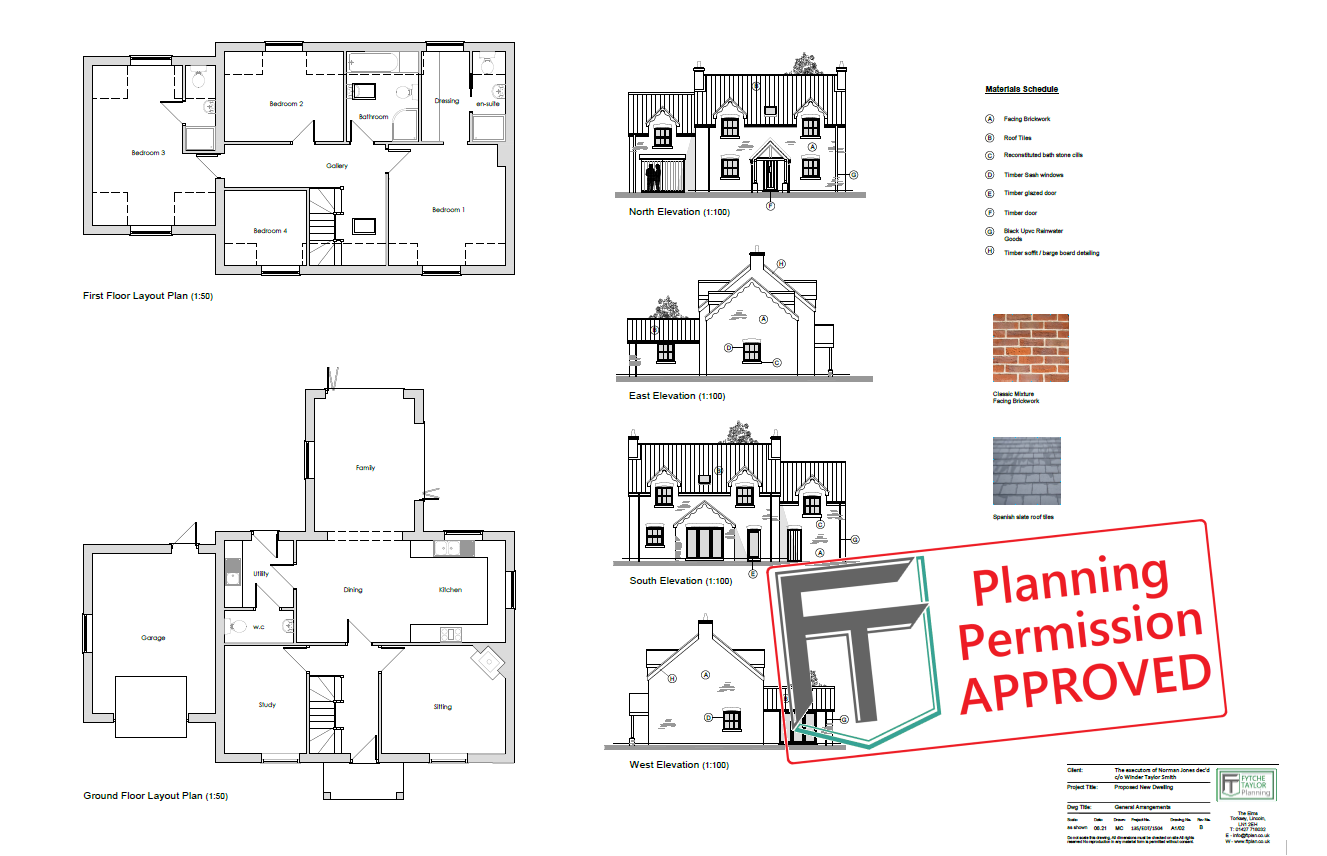 Our architectural studio is an integral part of the planning services we offer to clients.
Every project is unique, and whatever size or type of development you have in mind, we will work with you to carefully and clearly understand your requirements and the site's context to create a design that not only embraces but enhances its surroundings.
We work on residential, commercial and leisure projects of any scale and, although we're based in Lincoln, we have helped clients with planning applications and designs to deliver a range of developments across the UK.
Making it easier for you. For all of our projects we will act as your single point of contact for the entire process; coordinating everything from start to finish. With experience across a range of different sectors, we have designed and produced the plans for a variety of projects, including housing developments and self-build homes, domestic extensions, commercial properties plus new buildings for a range of different leisure venues and agricultural sites. See a selection of our projects here.
For most projects we provide all of the necessary architectural and design services in-house. For certain large scale projects or more specialist developments (such as healthcare facilities) we may work in partnership with additional architects, including on any occasions where a principal designer role needs to be appointed (this is not offered by us).
Already Appointed? If you have an architect on board for your project already or have had plans drawn and simply want our input to lead on the planning side of things, that's fine too. We have a good relationship with a range of local architects practices and have worked collaboratively with many of them to deliver a variety of exemplary and exciting projects.
Aside from the plans, we also work with leading technical consultants that specialise in advising on matters such as drainage, structural engineering, heritage and ecology. Again, all of this (including appointing them on your behalf) is managed by us, ensuring that you receive the right quality, time and cost control for your project. Our aim is to be here to add value to make any project come to life and be an enjoyable experience.
We look forward to hearing about your plans, and discussing how we can turn them into a reality.
Bringing Design to Life...
For some bespoke projects, and available as an optional extra to our own architectural services, for certain projects we employ the skills of a local practice that specialise in 3D imagery. This adds an exceptional level of detail that really brings plans to life and gives the best feel for how a design will look once completed. This is a brilliant addition and well worth considering.
Using this service for our own recent house-building development not only assisted us with achieving lightning-quick sales, but the project also attracted the attention of local media and led to our showcase development in Lincoln being selected for 'Property of the Month' by Lincolnshire Life Magazine.