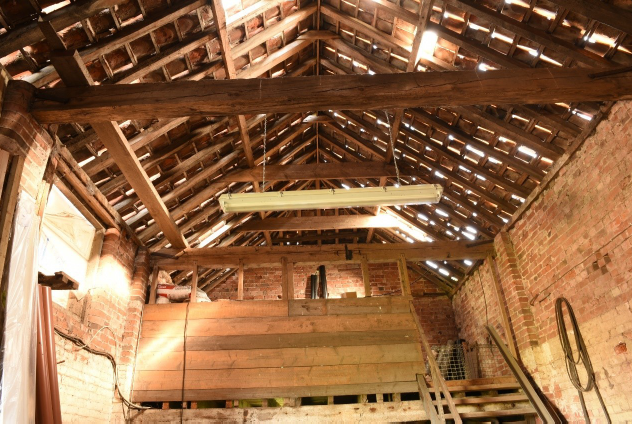 Planning permission granted in 6 weeks? Done!
After preparing a meticulous planning case and detailed application we were thrilled to achieve full permission for our clients at their historic farmstead in north Nottinghamshire.
The development comprises the sensitive restoration and conversion of a large threshing barn dating back to the late 1800's to form residential use, with a new detached 3-bay oak framed garage plus a range of ancillary buildings that include replacement workshops, stores and a new agricultural building.
The complex applications site, located between the market town of Newark and the cathedral city of Lincoln, required careful collaboration with trusted, chartered professional partners to assess and navigate a broad range of planning issues that affected the land and property, including:
Heritage – a full building survey and heritage assessment due to the site's identification by the local authority as a 'non-designated heritage asset'.
Flood risk – due to the area being entirely within Flood Zone 3 and the development including residential development and several new buildings.
Ecology – given the potential for protected species in farm buildings.
Needs Assessment – to justify development in the open countryside and within an historically sensitive setting.
Full measured site survey, including scale plans for all existing and proposed buildings.
Topographic survey to obtain precise site levels.
Integrated Planning Statement to demonstrate compliance with all local and national planning requirements.
Design and Access Statement to set out how the high-quality development proposals would enhance and compliment the rural setting and historic buildings.
The full range of planning and design services involved in this project were either prepared and provided in-house by our team, or managed under contract by Fytche-Taylor Planning Ltd. This approach offered our clients a single point of contact with our team throughout the application whilst we managed all third-party consultants in their behalf.
Full independent references for this project from our client are available on request. Full planning documents available here (external link).