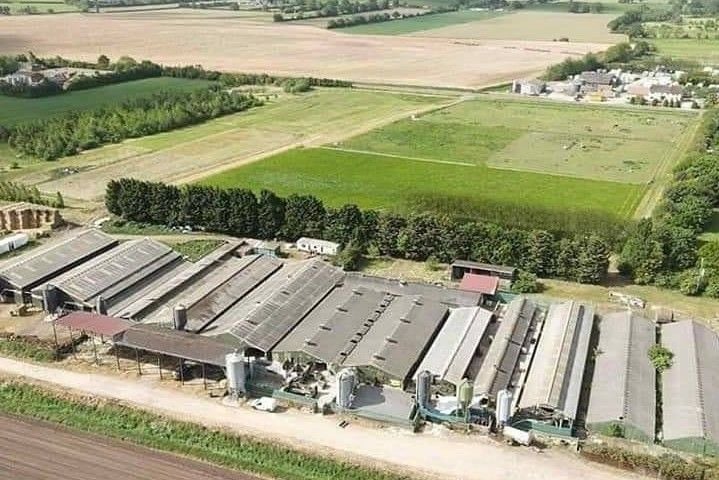 PERMISSION GRANTED TO CONVERT FORMER PIGGERY and land FOR unique LEISURE USE
Double Planning Permissions Approved! It's fantastic to confirm that planning permission has been granted for a spectacular new leisure experience near Lincoln.
With overwhelming support from North Kesteven District Council's Planning Committee, the development and regeneration of redundant farmland and buildings will provide a new venue for Lincolnshire Airsoft unlike any other and support the continued growth of this popular sport.
The first planning permission allows a collection of former piggery buildings in Washingborough, near the City of Lincoln to be converted to create a bespoke and challenging enclosed combat zone.
The second permission gives consent for the formation of a totally unique trench and woodland area, unlike any other in the UK. This has already attracted interest from living history and re-enactment groups from across Europe and will be a major thrill for visitors wanting to appreciate a true combat experience.
The project includes substantial ecological benefits too, with a range of new tree planting and landscaping an integral part of the plans.
Airsoft is a competitive team shooting sport suitable for all ages – to learn more, find them on Facebook or visit their website (details below).
This project is a major boost for the landowners as they diversify their farm and provide new uses for land and redundant buildings, in turn supporting other local rural businesses and boosting the visitor economy.
Full design and planning consultancy services were provided by Fytche-Taylor Planning for both planning applications, spanning a period of more than 13 months. Our service included:
Full design and provision of all planning drawings, including trench construction and site layout
Professional advice and client support throughout the project
Provision of supporting Planning and Design & Access Statements, plus all application forms and notices
Management and sign-off for all third party specialist advisors, including flood risk, highways and noise
Advice and guidance to inform a robust business case
Planning Enforcement advice and strategy