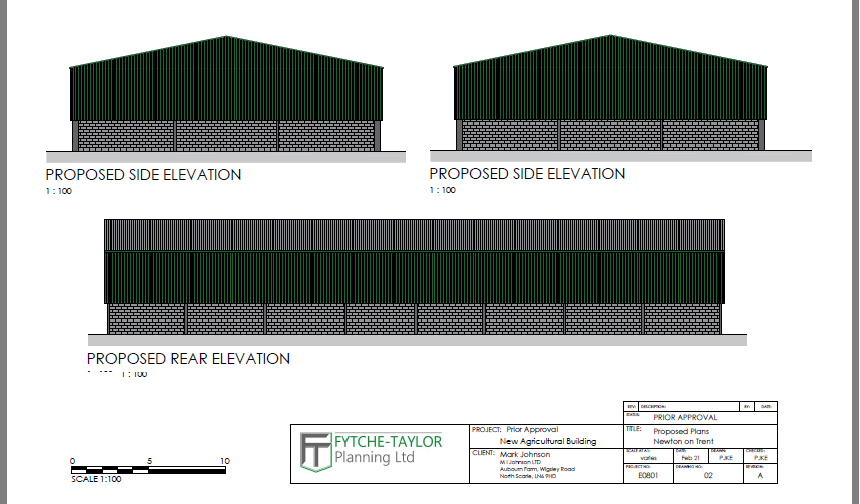 New AGRICULTURAL BUILDING - 8,600 SQ.FT. - NEWTON ON TRENT, LINCOLN
New 800sqm (8,600 sq.ft) farm building approved as 'Permitted Development' for our clients MI Johnson Ltd on their farmland in Newton on Trent, using Class A of the Permitted Development Rights (PDRs) for new Agricultural Buildings.
We designed the building to comply with the PDR regulations set out in Part 6 of Schedule 2 to the Town and Country Planning (General Permitted Development) (England) Order 2015, then submitted the 'Prior Approval' application for our clients and received approval from the Planning Authority in just 3 weeks.
PDRs are useful procedures that make certain types of development quicker, easier and cheaper. They allow landowners to build, extend, develop, convert, excavate or carry out engineering work on certain sites without going through the full planning permission process, including for agricultural buildings.
If you have a development project in mind, speak to us for impartial professional advice and find out if PDR is something you might benefit from.